Clapback season is NEVER over.
Sublime Zoo
*co-written by Wicked Womanist*
Does that title make you uncomfortable?
Does potentially confronting the forces that contributed to the atrocity that was the murder of 14-year-old Emmett Till rub you the wrong way?
Good.
Because if that's the case, this tweet should bother you as well: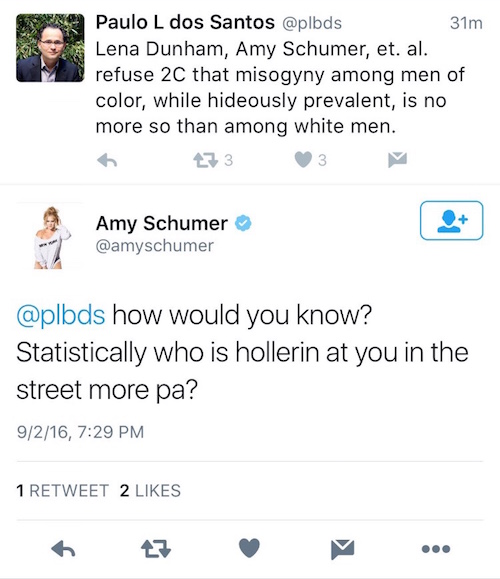 I'll be honest with you. A lot of my homies were curious as to why I didn't also write a piece on Amy Schumer this past week. After my read of Lena Dunham, it was only fair to include her partner-in-racism Amy Schumer in this brouhaha, right?
You're right…but I was also tired.
After gathering all the Earth's energy Spirit Bomb-style™ like Goku in the Kid Buu sagato destroy the world's most racist and obnoxious Marshmellow™, I didn't have much ki left over to give Amy Schumer that same work too.
However, after seeing several people on my own timeline or adjacent…
View original post 1,964 more words